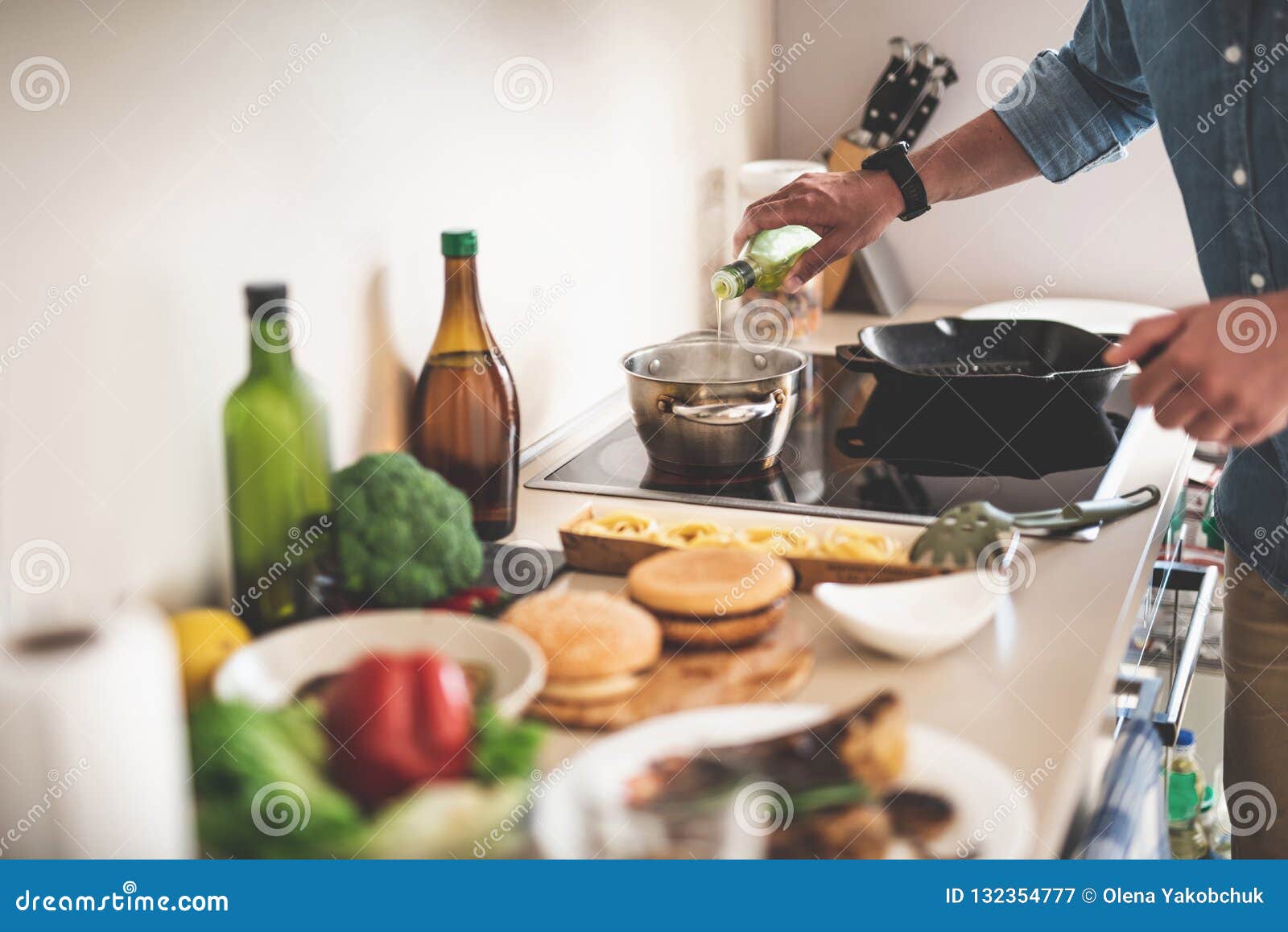 November 7 is National Men Make Dinner Day.
In my novels, my gender role balance is pretty even. But I really focused bringing this out with the character of Eric in We Three.
In the background of the story, Eric is a man raised by a single mother after she takes him and his sister and leaves his abusive father. He learned to cook growing up. As an adult in the military and then afterward, he found it was also appreciated by the women he would become intimate with. Cooking is his way of showing love and care to people.
This scene is dinner. The threesome has been enjoyed a long and varied sexual session, from which Eric excused himself and made them all something to eat:
Mouth-watering aromas greeted them in the kitchen. Sizzling reached their ears. Back in his shorts and now wearing a gray T-shirt, Eric stood at the stove. What smelled like chicken snapped in a skillet of popping oil in front of him while he used a spatula.
"I thought you might enjoy my world-famous strip chicken," Eric said.
"World-famous?" Jess asked dubiously, but she felt playful, too, leaning on the counter and watching him cook. Elena's hand rested on Jess's lower back and her head rested on Jess's shoulder.
Eric's blue eyes twinkled when he glanced over his shoulder at her and Elena. "Yep, I've had women the world over strip after I've cooked it for them."
Elena laughed. "So what do you do for women you've already fucked?" It was clear she was posing the question for Jess's benefit, since she looked from Jess to Eric while she spoke.
"Get hard as a post and ready to do it again."
Meeting Eric's eyes while he was smiling, Jess didn't doubt he was getting hard just talking to them.
A tension in his eyes and a directness to his gaze promised he was serious. He did want to fuck her again. A glance at Elena revealed the brunette wanted more sex, too. A history of one-night stands told her that this was likely only one night of fun, even if it was more varied and certainly more partners than she'd ever had.
If you liked the excerpt, you can pick up We Three, an erotic FFM menage romance, in print or ebook from Amazon formats here or other distributors here.