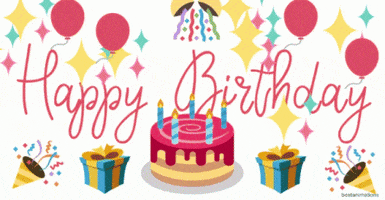 Tomorrow's my birthday, so I consider all of August my "birthday month." That's not because I want presents all month, but because I use it as a way to focus during these days on myself and making plans for goals I want to work toward.
August has been, for most of my life, the start of a school year, has been a good time to look forward and set goals. What do I want to learn? What do I want to accomplish? etc. I often received new clothes, new school supplies (I love the smell and look of new notebooks, pencils and pens).
On my 30th birthday (1999 for those who want to keep count), I gathered my friends at the time (a half dozen plus spouses; I've always been more comfortable having only a very few close friends and small parties). Over the dessert cake, I stood up and asked them to all help keep me accountable: I wanted to be a published author by the time I was 40.
I set out, in the years after, taking writing classes and participating in writers workshops, prioritizing my writing (which had been, at best, an infrequent hobby that often ended up pushed off the bottom of my to-do list) and taking it all more seriously. I scheduled and attended conferences, joined (with paid memberships) professional writers groups.
I wrote whenever I could: turning off the television, staying up later, getting up even earlier in the mornings. I wrote on lunch breaks. I wrote long stories and short stories. I read writers magazines (Writer's Digest, The Writer), researched markets and publishers. I entered contests and I submitted short stories to calls for anthologies.
My first short story was accepted to an anthology for $10, when I was 34. I had three more short stories published in the next 12 months, and a novel I'd had completed for almost 4 years (and was endlessly editing) was finally accepted by a small press publisher after 4 rejections elsewhere.
That first novel Turning Point was published when I was 37, and was listed as a finalist for an award by my 38th birthday. In hopes of a win I traveled to a national conference in Phoenix, Arizona. My book didn't win, but my spouse organized a wonderful consolation prize, taking me on a horseback trail ride into the Sonoran desert the next morning for my actual birthday. That summer in Phoenix (2008) was hotter than anything I'd ever experienced: 115F in the shade, but it was an amazing and wonderful time.
Turning Point remains, 13 years later, my most popular title. I had definitely done something right. The sequel Turn for Home 3 years later managed to get published just before the small press publisher folded.
Now, in my 5th decade of life, I am looking for new goals to set and achieve. I enrolled in a graduate writing program, and though it is more about non-fiction work, editing and content writing, I hope you readers will be my new accountability partners and keep asking me how I'm progressing. The program is 15 credits hours (5 classes), and my first one starts August 24. At the end of it, I hope to find full-time work in publishing and content development as my "autumn years" career.
I do intend to keep writing my fiction, too. I hope you can be here for that. I'm excited to be planning a novella series to launch on Patreon in 2021. Look for news on this by December.
So, happy birthday to me.